West Auckland Suburbs
West Auckland is located on the Western side of Auckland City in New Zealand. It is an amazing location to visit, made up of diverse, young and rapidly growing diverse communities that span the full range of income, ethnicity and geography. Formerly known as Waitakere City, and is also a former New Zealand parliamentary electorate on the western outskirts of Auckland.  There is a slight divide of identity in West Auckland with such a diverse culture, however, residents of West Auckland are most commonly known or associated as 'westies'.
Along with diverse culture and community, West Auckland also has a wide range of diverse nature throughout the suburbs of West Auckland. Waitakere Ranges are full of native trees and bush, while Kumeu features farmland and Wineries, Henderson, New Lynn & Westgate (North West) are the larger towns of West Auckland, and there are some stunning beaches such as Piha and Bethells found in the West Auckland Area as well.
Below is a list of suburbs in West Auckland:
List of Suburbs in West Auckland:
Anawhata
Bethells Beach
Glen Eden
Glendene
Green Bay
Henderson
Herald Island
Hobsonville
Huia
Karekare
Kelston
Konini
Kumeu
Laingholm
Lincoln
McLaren Park
Massey
New Lynn
Oratia
Piha
Ranui
Royal Heights
Sunnyvale
Swanson
Te Atatu
Te Atatu Peninsula
Te Atatu South
Titirangi
Waiatarua
Westgate
West Harbour
Western Heights
Whenuapai
Anawhata: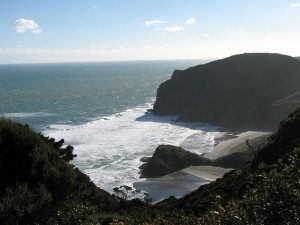 For an area so close to the bulk of New Zealand's population, Anawhata is a remarkably quiet place. Anawhata is north of White's Beach One of Auckland's less popular West Coast beaches,  Anawhata is just a few kilometres north of Piha but it feels far more remote and untouched. You can walk from Piha, or there is a long winding metal road that turns off Piha Road. Anawhata Beach is located approximately 35 kilometres west of Auckland, on the West Coast.
Bethells Beach
Te Henga (Bethells Beach) is a coastal community in the Auckland Region in the north of the North Island, New Zealand. rugged but awesome, one of the highlights is Te Henga walkway, stunning scenery and one of the best walks/hikes to do in NZ.  Bethells Beach is 37 km from central Auckland, on the west coast, a stunning coastal resort community in the west of Auckland.
Glen Eden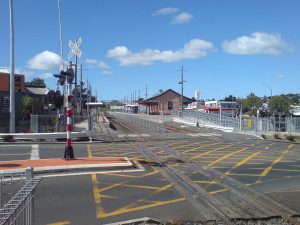 Glen Eden is a suburb of Auckland, New Zealand. The suburb is in the Waitakere Ward, one of the thirteen administrative areas of Auckland governed by Auckland Council. The population was 6,609 in the 2006 census, an increase of 540 from 2001. Featuring a thriving Business Association supporting Retail and the Community plus a busy Train Station and Glen Eden Primary School.
Glendene
Glendene is a suburb of Auckland, New Zealand. It is under the local governance of the Auckland Council. Its population was 12,189 in the 2006 census, an increase of 816 from 2001. Glendene is a mainly residential suburb with the north-eastern portion devoted to light industry.
Green Bay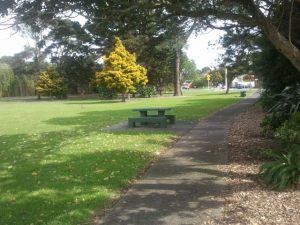 Green Bay is a West Auckland suburb. It is under the local governance of the Auckland Council. The population was 3,936 in the 2006 census, an increase of 321 from 2001. The main road running through Green Bay is Godley Road and this is the Urban Route 15 that follows through Green Bay to Titirangi and Laingholm. Green Bay High School has been serving its community for over 40 years. Over this time it has been a leader in educational innovation. Get the Green Bay weather forecast. Access hourly, 10 day and 15 day forecasts along with up to the minute reports and videos for Green Bay. West Liquor Green Bay is located just by the supermarket. We now have twice the space available which makes shopping for your favourite drinks so much easier.
Henderson
Henderson North is a suburb of West Auckland, New Zealand. The population was 5,304 in the 2006 census, an increase of 741 from 2001. Henderson North is the location of Waitakere Hospital. Henderson is a major suburb of  West Auckland, in the North Island of New Zealand. It is 13 kilometres (8.1 mi) west of Auckland city centre. Henderson High School is a leading Auckland secondary school. Their vision is to help all students graduate as mature, confident young people in West Auckland. Henderson. The future heart of Henderson is being reimagined as a flourishing urban eco-centre – a town centre that harnesses sustainability. The Henderson Walkway runs from Border Road through the heart of Henderson to the edge of the North-western Motorway.
Herald Island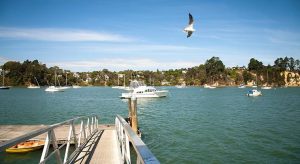 Herald Island is an island of approximately 100 acres in the upper reaches of Waitemata Harbour in Auckland, New Zealand. The Māori name for the island is Pahiki. Many people will have heard of Herald Island, but few will have visited this quaint little West Auckland suburb. It is 25km from central Auckland and has a small community with just 275 households and six fantastic reserves. This picturesque little island is accessible by road (via a causeway).  Right from 1840, the island between Hobsonville and Greenhithe on the Waitemata River has been known as Herald Island. authenticated travel reviews & photos. Things to do in Herald Island local travel tips, maps, weather, restaurants, events, activities and more!
Hobsonville
Hobsonville is a rural suburban district in the West Auckland Region in the North Island of New Zealand. The area was administered by Waitakere City Council until the council was amalgamated into Auckland Council in 2010. Hobsonville Point is so much more than a housing subdivision. It's a township in the making and already a busy, thriving community. Read how every new home at Hobsonville Point has been designed to maximise space, minimise power bills, and keep you connected with nature. Hobsonville Point is a peninsula that juts out into the Waitemata Harbour, a 20-minute drive northwest of Auckland's CBD. Until 2011 it was a defence base. Hobsonville Point is suitable for all ages, interests and abilities. Our township is continually evolving, and there's always something exciting in the works.
Huia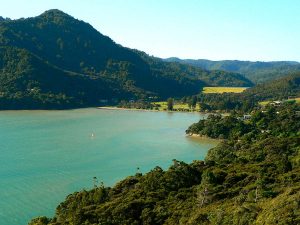 Huia is a western coastal settlement of Waitakere City, Auckland, New Zealand and forms part of the Waitakere Ranges Regional Park. The approximate population is 580. Things to Do near Huia Beach Store & Cafe. 1194 Huia Road, Waitakere City, Auckland 0604, New Zealand.   One of West Auckland's most beautiful western suburbs, Huia is a darling settlement 33km from the centre of Auckland. Huia Beach Reserve, Huia Rd, Auckland. Guide for Huia Beach Reserve events. Access is from Huia Road to these extensive views to the Manukau headlands.
Karekare
Karekare is a small coastal settlement in West Auckland, northern New Zealand, sandwiched between the Waitakere Ranges and a large black sand surf beach. All reviews black sand kare kare wild beach winding road beautiful beach rugged west coast zion hill hour drive from auckland short hike bush walk. Karekare Falls is located in the western part of Waitakere Ranges Regional Park near Karekare village – the filming location for "The Piano". Waterfall height: 30m. Karekare Beach is located at the head of the picturesque Karekare Valley. The road winds down through the narrow valley and a small cluster of houses. From the carpark at Karekare, take the Pohutukawa Glade Walk to a picnic area. Here, a signpost indicates the start of the Zion Hill Track.
Kelston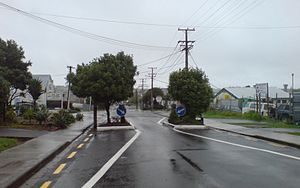 Kelston is a residential suburb of West Auckland, New Zealand. At the 2001 census, it has a population of 3,975. Originally a ceramics manufacturing centre, the area is now mostly residential, including a number of schools. Kelston is located in, and its name has been given to, the Kelston parliamentary electorate. Kelston Boys High Schools sporting success can be attributed to the dedication of a large number of very competent and highly motivated staff & volunteers. Kelston Girls' College is the only state school for girls in West Auckland. Here they respect the community's rich diversity and empower young women to achieve. Secure Your Future – In Sought After Kelston! Growing families, first home buyers, or astute investors, this single level, three bedroom house.
Konini

Konini is a suburb in the west of Auckland, New Zealand, under the local governance of Auckland Council.  Set in a sun-drenched clearing among a large tract of lush native bush, if you love nature & peaceful surrounds, then this is the place for you. Located in tranquil native bush with spectacular views of Mt Egmont/Taranaki, the 38 bunk Konini Lodge is an ideal venue for schools, groups or individuals. The Primary school is a prominent landmark, along with Konini Road itself; a long bending street that moves from the suburb of Glen Eden to the idyllic setting of the Waitakere Ranges and native rain forest. The local State secondary schools are Kelston Boys' High School and Kelston Girls' College.
Kumeu
Kumeu is an affluent rural community situated 25 km north-west of the Auckland City centre in New Zealand. State Highway 16 and the North Auckland Line pass through the town. Huapai lies to the west, Riverhead to the north, Whenuapai to the east, West Harbour to the south-east, and Taupaki to the south. Boutique vineyards, eateries, and rolling green hills just 20 minutes from the city. Thumbnail. Try a cellar door tasting at one of Kumeu's wineries. Kumeu River has been built on generations of hard work, belief, and a commitment to producing a world-class wine. Our Single Vineyard and Estate. Kumeu is a refreshing blend of boutique wineries, orchards and rolling green farmland.
Laingholm
Laingholm is a small community situated in the Waitakere Ranges west of Auckland, in one of the fastest growing regions in New Zealand. The population was 2,490 in the 2006 census, an increase of 33 from 2001. Hard-pushed to find anyone that leaves the area once they have moved here, people just fall in love with Laingholm and wouldn't consider living anywhere else. What's happening in Laingholm,  West Auckland? Local news, events, classifieds and more. The ASB wish to support Laingholm Primary School through the ASB Sponsorship Referral Scheme. Invoke the endless carefree summers of your child-hood with this charming character Bach near the sea in the quiet seaside community of Laingholm.
Lincoln
Lincoln is a residential suburb in west Auckland, New Zealand. It has a population of 8,508 (2013 census). It is also the filming location of Shortland Street. The suburb is sometimes called Lincoln North or treated as part of Henderson North to avoid confusion with Lincoln in Canterbury. The Northwestern Motorway passes through the northern part of the suburb, with the "Lincoln Road" junction providing access. Lincoln Road runs through the suburb and is the main road for the suburb with Universal Drive and Central Park Drive the main support routes in and out of the suburbs. Lincoln North mall is a small shopping centre on the corner of Lincoln Road and Universal Drive, and across Universal Drive are a Pak'n Save supermarket and Mitre 10 megastore. Pomaria Road School is a contributing primary (years 1-6) school with a decile rating of 2 and a roll of 444. The school opened about 1960. It has operated a Kohanga Reo (Māori language immersion kindergarten) since 1992.
McLaren Park
This facility is situated in the heart of South Henderson, next to Bruce McLaren Intermediate School. The facility offers a variety of activities and is an excellent venue for recreation and private hire. McLaren Park is a suburb of Auckland, New Zealand. It is named after New Zealand Formula One driver and founder of the McLaren Formula One Team Bruce McLaren. McLaren Park Health Centre 83 Bruce McLaren Rd, Henderson. Across the road from McLaren Park Shops. McLaren Park Information, authenticated travel reviews & photos. Things to do in McLaren Park local travel tips, maps, weather, restaurants, events, activities.
Massey
Massey is a north-western suburb in the city of Auckland, New Zealand. It was formerly a northern suburb of Waitakere City, which existed from 1989 to 2010 before the city was amalgamated into Auckland Council. The suburb was named after former Prime Minister of New Zealand William Massey. Massey University Auckland offers 70 majors and a number of specialised programmes. You'll find it all at YMCA Massey. At Massey Leisure Centre managed by YMCA we want to build strong kids, strong families and strong communities.
New Lynn
New Lynn is a residential suburb in Auckland, New Zealand. It has 5859 occupied dwellings and a population of 16,461. The population has seen a 17 per cent increase since 2001. New Lynn is located towards the west of the Auckland urban area, 10 kilometres to the southwest of the Auckland city centre. The New Lynn RSA is your friendly community club, members, their guests and visitors from other clubs are always welcome. At New Lynn we believe that education is a life long process which is a shared partnership between school and home. New Zealand's first ever shopping centre, LynnMall, has been delivering quality retail to Auckland's western suburbs for over 50 years.
Oratia
Oratia is a suburb of west Auckland in New Zealand, located in the former territorial authority of Waitakere City. It is approximately 16 km to the south west of Auckland CBD, and sits at the eastern edge of the Waitakere Ranges Heritage Area. Oratia Native Plant Nursery stocks a wide range of New Zealand's native plants, from ground covers and wetland species to large specimen trees. There's no secret to Oratia's growing popularity with residents of this west Auckland valley enjoying a rural lifestyle within easy commuting.
Piha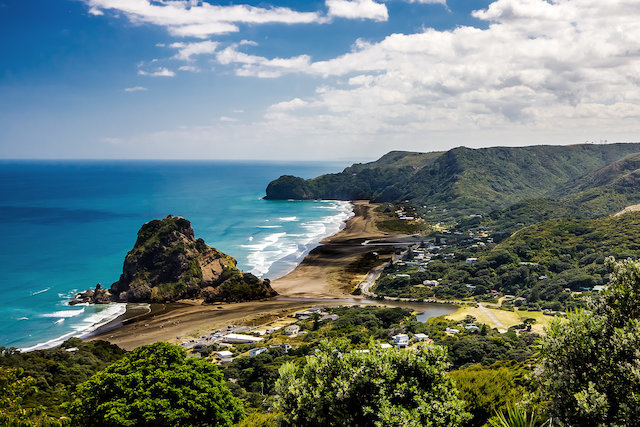 Piha is a seaside village, west of Auckland, on New Zealand's North Island. Black-sand Piha Beach is known for its strong surf and rugged scenery. Lion Rock is a volcanic monolith with war memorials and Maori carvings. Nearby, Waitakere Ranges Regional Park has subtropical native rainforest and trails to waterfalls such as Kitekite and Fairy falls. Karekare, to the south, also has a black sand beach. Piha is New Zealand's most famous surf beach. Situated on the west coast of the North Island, 40 km from the city of Auckland. Piha is a scenic black-sand surf beach on the rugged coast west of Auckland. A laid-back seaside village 45 minutes west of Auckland city, Piha is popular with local kiwis, especially in the summertime. You can take surfing lessons or try abseiling down the Piha canyon. Piha Beach west of Auckland, for those who like their beaches with. About a 40-minute drive from Auckland's CBD, Piha feels a world away. Piha is one of Auckland's most popular surfing beaches – but its size means it never feels crowded. Take a surf lesson, refuel at the café and stretch your legs.
Ranui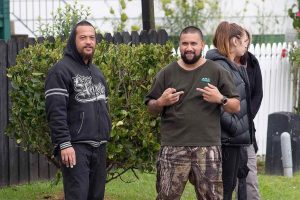 An expedition aboard the Ranui combines unparalleled service and comfort, with a unique opportunity to sail the seas aboard one of New Zealand's maritime. What's happening in Ranui, Auckland? Local news, events, classifieds and more. Keep up-to-date here. The Rānui Action Project (RAP) is a community development project which brings Rānui people together to celebrate and extend the well-being and creativity. The Hub. The Hub at Western Park Village Caravan Park. The Hub is a community-led initiative separate from the ownership of the Park. Ranui railway station is located on the Western Line of the Auckland rail network in New Zealand. It serves the communities of Ranui and Pooks Road. Ranui Community Centre offers. Cafe Korero – our social enterprise and cafe (using fresh produce from our own garden).
Royal Heights
Located in the heart of Royal Heights West Auckland, our team is dedicated, professional and passionate about their local area. Welcome to Royal Heights Resthome. We are a modern purpose-built rest home for the elderly in Auckland. Royal Heights Medical Centre is a Family GP Practice that has been looking after families in the Massey area since 1977.  West Liquor Royal Heights has a friendly team with a lot of smiles and positivity, and of course fun! Come on in and say hi. Royal Heights Shopping Centre in fast-growing West Auckland is being marketed for sale as a prime redevelopment opportunity with holding income.
Sunnyvale
Sunnyvale is a suburb of West Auckland, New Zealand. Sunnyvale is under the local governance of Auckland Council. Local State primary and secondary schools include Sunnyvale Primary School, Holy Cross, Massey High School, Henderson High School, Liston College, and St Dominic's College. Sunnyvale School is in the heart of Henderson, Auckland. It is a place where students can thrive both academically and socially. Beautiful townhouses are located on Awaroa Road in Sunnyvale, perfectly positioned.
Swanson
Swanson is an outlying suburb of Auckland, New Zealand and is located west of Henderson, surrounded by the Waitakere Ranges. In the 2013 census the population of Swanson was 2,403. The Swanson Station Market is held on the first Sunday of each month (excluding January). Our Market has become an important regular event in Swanson. Find out more about our Swanson development. Options to buy new 3-4 bedroom terrace, duplex and stand alone houses. Welcome to Swanson Medical. Excellent GP and nurse care and low fees. Enrolling new patients now. wanson New Zealand holiday homes. Swanson accommodation – self catering holiday homes, houses, baches, beach houses.
Te Atatu
Te Atatu is the name of two adjacent suburbs in western Auckland, New Zealand: Te Atatu Peninsula and Te Atatu South. They are located next to each other some 10 kilometres to the west of the Auckland city centre, and are separated by the Northwestern Motorway. During the 1960s and 1970s the Te Atatū peninsula was covered in low- to medium-income houses and it is now largely a residential and light industrial area. Te Atatu Toasted is a fabulous new breakfast cereal that not only tastes great but it actually good for you. Anytime Fitness Te Atatu offers a range of flexible membership options, 24-hour access and friendly, knowledgeable staff. Welcome to Green Cross Health, a provider of primary health care services to communities the length and breadth of New Zealand.
Te Atatu Peninsula
Te Atatu Peninsula is a waterfront suburb of  West Auckland in Auckland City surrounded by the Waitemata Harbour with extensive views of the city skyline, central city and north shore. There are also direct views of the Auckland Harbour Bridge. About the path. A lovely, scenic walk around the northern coastline of Te Atatū Peninsula. You'll feel far away from the city – but still be able to see great views of Auckland. The Te Atatu Peninsula Business Association website, provides information on local businesses, community organisations & events, coastal walks & history. Te Atatu Peninsula is a wonderful place to live, has a thriving little coastal community in the heart of West Auckland. Come and check it out now!
Te Atatu South
Te Atatu South is a residential suburb in Auckland, New Zealand. Its location allows the suburb easy access to the city and Henderson town centre. Its elevation allows views back on to the city and Waitakere Ranges. What's happening in Te Atatu South, Auckland? Local news, events, classifieds and more. Keep up-to-date. Te Atatu Boat Club, Te Atatu South, Auckland. Te Atatu South Markets and Fairs – Guide to Markets and Fairs events in Te Atatu South. Te Atatu South Medical Centre, We're one of the most well established medical centres in Te Atatu, West Auckland. Te Atatu South Childcare is family based and privately owned early childhood centre in Auckland.
Titirangi
Titirangi is a suburb in the Waitakere Ward of the West Auckland in northern New Zealand. It is an affluent, residential suburb located 13 kilometres to the southwest of the Auckland city centre, at the southern end of the Waitakere Ranges.  Titirangi is the only Golf Course in New Zealand where Alister MacKenzie worked his genius (this is the same man who created such golfing masterpieces). The Titirangi Village Market is an integral part of the heart and soul of Titirangi culture. Come along on Sunday and experience what makes it so special. Titirangi Theatre, Titirangi, Auckland. Te Uru Waitākere Contemporary Gallery, Titirangi, Auckland. Titirangi War Memorial Hall, Titirangi, Auckland. Titirangi is a suburb of Auckland City, located south-west of the Auckland CBD. Nestled on the shores of Manukau Harbour.
Waiatarua
Waiatarua is a small settlement near the top of the Waitakere Ranges, which border New Zealand's largest city, Auckland, close to the junction of Scenic Drive, West Coast Road and Piha Road to Piha and runs east until the junction of Scenic Drive and Mountain Road. The Great Waiatarua Library Survey is on until 30 October. September 14 Broadband Fibre IS COMING to Waiatarua! Waiatarua Weed Bin Survives Misuse. Waiatarua is a special place located in the heart of the Waitakere Ranges Heritage Area. It has regionally significant landscapes and a unique character. Aerial view of Waiatarua, a settlement on the Waitakere Ranges, Auckland. View includes the television mast.  A chalet in the jungle – Waiatarua is at one with the native bush landscape. Waiatarua Reserve, 98 Abbots Way, Auckland. Guide for Waiatarua Reserve events. New Zealand's biggest urban wetland restoration project.
Westgate
Westgate is a quickly developing regional town centre in the north west of the city of Auckland, New Zealand. The suburb in which it is located was changed from "Massey North" to "Westgate" in 2013. The area was part of Waitakere City from 1989 to 2010 and its transformation is now a priority for Auckland Council. Shop, Work & Play. Westgate has a diverse range of stores all in one convenient location. View Centre Map. merican multi-national discount store operator Costco Wholesale is planning to open its first New Zealand store at the Westgate shopping centre. Westgate is the metropolitan hub for the large and rapidly expanding communities of Auckland's North Western region. Containing retail, commercial and community uses, Westgate has easy motorway access.
West Harbour
West Harbour is a suburb of Auckland, located to the west of Auckland City. It is named for its location on the western side of the Waitematā Harbour. West Harbour is under the governance of Auckland Council after the amalgamation of district councils in 2010. Being near the water is a big draw card for West Harbour residents, says Ashley Campbell. Between Te Atatu Peninsula to the south and Hobsonville. West Harbour Playcentre is located in West Auckland and has been running play sessions since 1984. Flagship Cafe Restaurant & Bar, West Harbour, Auckland. Depart Hobsonville Marina Berth C1, Arrive Downtown Pier 3B, Depart Downtown Pier 3B, Arrive Hobsonville Marina Berth. Owing its name to the beautiful grounds and greenery around the home, West Harbour Gardens is the perfect choice for great care and convenience.
Western Heights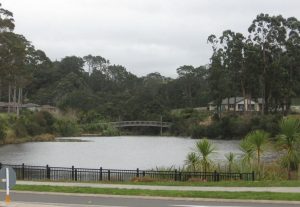 Western Heights is a suburb of Auckland, New Zealand. Originally considered as an overpriced part of Henderson, Western Heights has increasingly been considered a suburb in its own right as its population has increased, mainly through the construction of subdivisions. Western Heights School, 126 Sturges Road, Auckland. Guide for Western Heights School events. Weather forecast forWestern Heights, Auckland (New Zealand).
Whenuapai
Whenuapai is a suburb and aerodrome located in the western Waitakere area of Auckland, in the North Island of New Zealand. It is located on the northwestern shore of the Waitematā Harbour, 15 kilometres to the northwest of Auckland's city centre. RNZAF Base Auckland is a Royal New Zealand Air Force base located near the upper reaches of the Waitematā Harbour in Auckland, New Zealand. The base formerly comprised two separate airfields, Whenuapai. Kia Ora and Welcome! My name is Raewyn Matthys-Morris and I am proud to be the Principal of Whenuapai School. The Best Choice In Whenuapai. It's always good to have some choices, but only the smartest people can make the best choice! Whenuapai is one of the latest developments which is a 20 minute drive to Auckland CBD and the North Shore while being perfectly positioned.