Driving Lessons West Auckland
Want to improve your chances of getting your driving licence in Auckland? Then why not be trained by a professional West Auckland driving instructor. Covering all of the West Auckland area.
Experienced driving testers to help prevent unsafe drivers and assist drivers who just simply find it difficult to pass their practical Auckland driving tests.
drivers of all ages in Auckland including new drivers out West, experienced drivers, nervous drivers and overseas drivers.
Auckland drivers who have had inadequate knowledge of the road rules, lacked the necessary driving skills or were stressed to the max causing them to make mistakes. This is alarming to me because these drivers are unsafe and still drive on our West roads. Make sure to check out AA for more info.
Changes to the Auckland licensing system, road rules and infringement penalties were meant to address the problem. But the only tangible outcome from these changes is that you will receive a fine if you break or infringe the road rules. This, however, does not help you become a better driver out West.
West Auckland Driving Lesson Services
Learner licence lessons final test prep full licence test training out West.
Restricted licence lessons. are you preparing for your test? Auckland training and assessments
Confidence building modified vehicle for impaired drivers assessments for older drivers and doctors report if needed. refresher lessons for the older driver
Driving Lessons New Lynn
Driving Lessons Henderson
Get driving lessons in West Auckland today, see the benefits:
you will become a confident and competent driver through driving lessons
Driving lessons will have your knowledge of the road rules reinforced out West,
driving lessons will become a safe and considerate West Auckland road user, and
driving lessons will have a greater chance of passing your driver licence tests and enjoy the process.
The driving school lessons will cover all the licence test elements such as, observation, signalling, vehicle control, positioning, gap selection, speed choice, hazard detection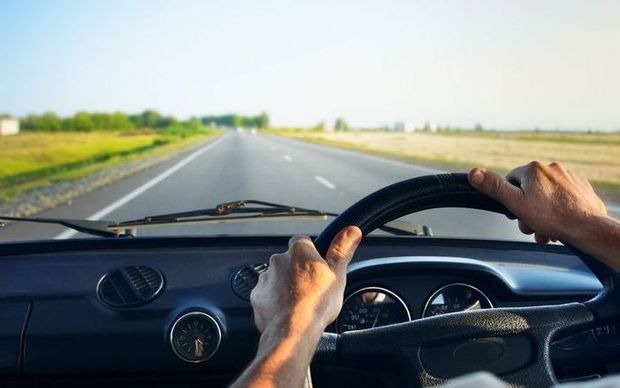 lessons to drivers that have a minimum of a learners licence
provide lessons to drivers who need to convert their overseas licence to a CLASS 1 Full licence (overseas-conversion)
driving instructors allow you to have an interpreter present on the drive
provide lessons in the comfort of your own car
provide punctual driving lesson service with professional driving instructors
give you the benefit of my experience as a driver licence testing officer and a qualified driving instructor
provide polite, friendly and professional driving instructor service
help you save money by giving you a greater chance of passing your licence test without having to go through numerous retests
Advanced Driving Skills Course For Reduction Of Restricted Licence West Auckland
The Auckland NZ Defensive Driving school course is an approved course for the purpose of reducing the time drivers spend in the Restricted drivers licence phase. Check to see if you are eligible.
The Auckland NZ Defensive Driving Course is an intensive interactive Auckland course & is made up of 8 hours of in-class theory modules with an in-car practical session. It's designed for anyone who wants to learn safer driving skills for life. The aim of the course is to teach drivers how to process information and make sound decisions. You will be asked to work in groups where you will be expected to contribute your own ideas and experiences. There are some homework activities to complete between sessions which must be completed before proceeding to the next session, if not completed you cannot proceed further.
By the end of the Auckland course, a defensive driver will be able to maintain progress, anticipate hazards and react defensively to adverse driving situations and conditions. The content will essentially cover three main areas: myself, my vehicle and my driving environment.
The focus is on reducing risk. It develops key driving skills, and explores things like strategic searching and identifying hazards. Many people will be facing the Full Licence Test and the course reviews key manoeuvres tested on this Full Licence Test.
The Advanced Driving Course
Up-Skilling Experienced Drivers in Auckland with our driving school.
A Defensive Driving Courses Auckland
This Auckland driving school programme has been designed for the "Professional" or "Experienced" driver and is intended to be motivational in nature. An approved course for Police, Ambulance, and Fire Service Recruits. It is in the business of providing a safer road for all Kiwis.
"The basic cause of most crashes is not lack of vehicle control skill but inadequate driving judgement"
Structured around a four hour time frame, participants receive a workbook and certificate. The course is a seminar in nature and supported by video with optional practical activities either on the same day or at a time that suits each organisation. An organisation's individual Health and Safety needs can be easily incorporated into the programme. Some programmes offer discounts on ACC Premiums.
The Aim of the Auckland Defensive Driving Course is to save lives/time/money in spite of the actions of others and the driving conditions around you.
This Course is about drivers and driving - all drivers and all types of vehicles. On the road, we all rely on everybody doing the right thing all the time.
Driving is as much as "between the ears thing" as a hand and feet set of skills. Defensive Driving seminars emphasise risk-management and deal with the factors that diminish judgement. As the majority of crashes are the result of human error, the seminar has been designed with this in mind.
During the seminar drivers are made aware of the stressors in their lives, the multiplicity of tasks they have to manage and how these gang up and overload the driver. A range of tools are included to up skill participants, helping them change from a passive driver to an active risk manager.
Your organisations vehicles are a moving billboard. Their behaviour on the road will send a clear message to those sharing the roadway.
The costs associated with buying and maintaining motor vehicles in Auckland are considerable. By following the Defensive Driving Course strategies organisations gain from reduced operating costs, greater time efficiencies and a lower risk exposure.
[contact-form-7 id="1058" title="Rental Form 1"]